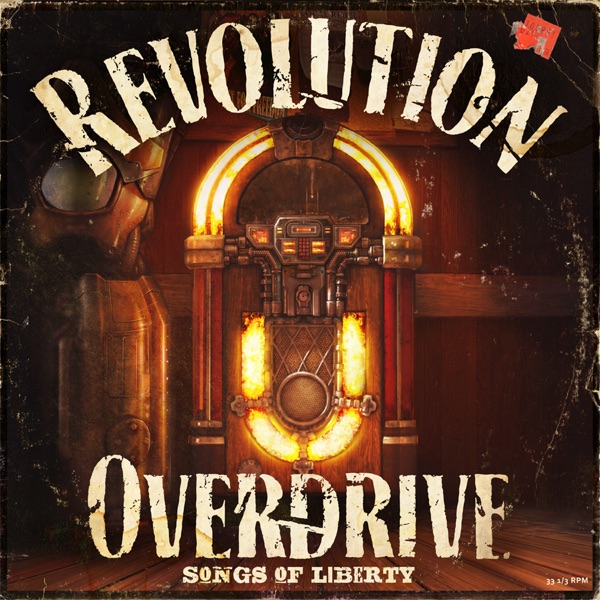 Revolution Overdrive: Songs of Liberty Tracklist:
"Blood and Glory" and "Most Wanted" are fantastic kick-back songs. Outside of SCII, I listen to them as I drive, work on projects/chores, or relax with beverages in the evenings after all the hard work is done. The Terran-themed music in the game is powerful.
A very enjoyable toungue-in-cheek soundtrack for Starcraft II: Wings of Liberty. Noteworthy songs were Terran Up the Night and Big Tuna's cover of Sweet Home Alabama. Jem's Tune brings back memories of the original Starcraft. Rumble is more background music, but sounds like it could have come off the Pulp Fiction soundtrack. Any true fan of SCII should own this album.
I FINALLY FOUND TERRAN UP THE NIGHT! Why is it so hard to find a song now days? And I still can;t believe its not in the SC2 soundtrack! It makes NO sense. THank god this is here. And the other songs are good too, buy TUTN is my fav!
I love the Jukebox of SCII. And I really hope they add more tunes to it through the expansions. Because let's be honest. The people of the future listen to good music. Big Tuna know how to do a pretty damn good cover of Lynyrd Skynyrd's "Sweet Home Alabama." Along with that are several other Jukebox gems, such as "Zerg, Shotgun, and You," "Free Bird," and "Terran Up the Night." But if you ask me, the real gem of the album is it's opening track, Jem's Tune. Most StarCraft fans recognize it as the opening tune to the introduction cinematic form the first game. Upon hearing it in SCII, it brought back old memories and almost made me cry. But that was probably because after a 12 year wait for SCII, I was so damn satisfied and happy. Enjoy your Jukebox tunes. It is worth the buy.
This is a 2nd soundtrack to Blizzards Starcraft 2. It is comprised of music for the Terran race as well as all the tracks from the in-game Jukebox. It even includes Terran Up the Night by Blizzards very own Level 80 Elite Tauren Chieftains. An amazing album and a must buy for any RTS / Blizzard fan.